Restaurants in Three Anchor Bay
Restaurants: Fine Dining
Showing 1 of 1 restaurant in this category
Where? Sea Point
The Buzbey Grill is a landmark along the Atlantic Seaboard – a 'living' legend. One of the oldest restaurants in Cape Town, the grill has been run by hands-on Chef-Patron Jimmy Kyritsis for more than twenty ...
Restaurants: Casual Dining
Showing 1 of 1 restaurant in this category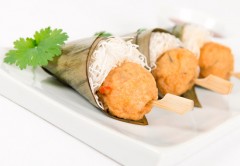 Where? Mouille Point
'Wafu", in Mouille Point, not only boasts some of the most exquisite Asian food in Cape Town, it is also located along the 'golden mile' on the Mouille Point beachfront, within walking distance of the V&A ...
Filter restaurants
in Three Anchor Bay, Cape Town
©Unauthorised use of the
photos is strictly prohibited.