Restaurants in Sea Point
Restaurants: Fine Dining
Showing 2 of 3 restaurants in this category
Where? Sea Point
The Buzbey Grill is a landmark along the Atlantic Seaboard – a 'living' legend. One of the oldest restaurants in Cape Town, the grill has been run by hands-on Chef-Patron Jimmy Kyritsis for more than twenty ...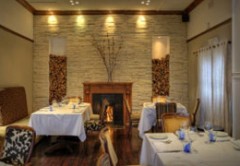 Where? Sea Point
Since La Mouette opened their doors, they have been embraced by the 'foodie community', and for good reason. La Mouette is more than a restaurant, it is an experience that will educate your palate and your ...
Restaurants: Casual Dining
Showing 2 of 9 restaurants in this category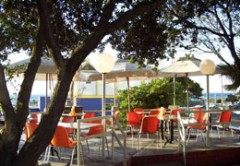 Where? Sea Point
La Perla Restaurant was established in 1959 and is located on the Sea Point beach front. It has established itself as the luxurious venue that has played host to world famous celebrities over the past four ...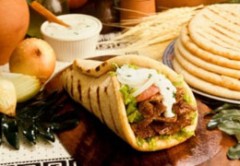 Where? Sea Point
Mykonos Taverna first opened in the early 80's and was owner run by Peter Peroglou and after 19 years Mykonos has re-opened its doors, now run by Peter's son, Dimitri. Mykonos has always been filled to the ...
Restaurants: Bistros & Pubs
Showing 2 of 4 restaurants in this category
Where? Sea Point
With its million Dollar location on the Sea Point beachfront, Harveys at the Mansions is a boutique hotel restaurant experience that should be on everyone's Atlantic Seaboard 'must-visit' list. Known for ...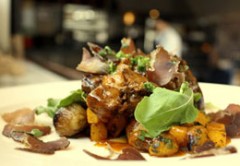 Where? Sea Point
True to bistro style, La Boheme is cosy and welcoming, serving gourmet yet hearty meals at a reasonable price. Boasting an impressive wine selection, of which over sixty are available by the glass, La Boheme ...
Restaurants: Cafés & Coffee Shops
Showing 1 of 1 restaurant in this category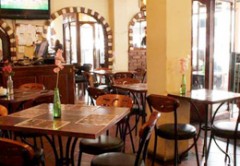 Where? Sea Point
A Sea Point stalwart, Caturra Coffee Bar has been a favourite with locals and visitors for years, thanks to the welcoming atmosphere, selection of coffee, big breakfasts, reliably scrumptious lunches and ...
Filter restaurants
in Sea Point, Cape Town
©Unauthorised use of the
photos is strictly prohibited.