Restaurants in Paternoster
Restaurants: Fine Dining
Showing 1 of 1 restaurant in this category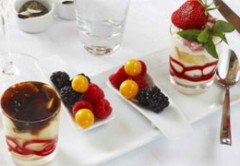 Where? Paternoster
Reuban's is located inside Abalone House, and is as sumptuous and graceful as the guesthouse itself. Executive chef, Darren Stewart, likes to keep things simple yet elegant and believes in finding his ...
Restaurants: Casual Dining
Showing 2 of 6 restaurants in this category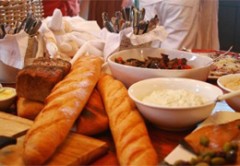 Where? Paternoster
Not only do we offer a comfortable bed for the weary traveler, but also fine dining by appointment. Food is an integral part of the ah! guest house experience. Our open plan kitchen/dining room with its ...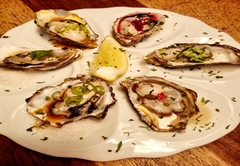 Where? Paternoster
The Noisy Oyster Restaurant in Paternoster serves modern South African cuisine. The chef changes the menu daily and might serve black mussels in white wine, garlic and turnips. The seafood is excellent - ...
Restaurants: Cafés & Coffee Shops
Showing 1 of 1 restaurant in this category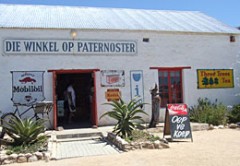 Where? Paternoster
The 'Oep vir Koep' shop in Paternoster is a well known landmark in this area. You won't miss it as it sits right on the corner as you enter the town. Here you can buy local delicacies such as fig preserve, ...
Filter restaurants
in Paternoster, Western Cape
©Unauthorised use of the
photos is strictly prohibited.