Restaurants in Newlands
Restaurants: Fine Dining
Showing 1 of 1 restaurant in this category
Where? Newlands
The Square Restaurant is a magnificent glass roofed restaurant with tranquil green surrounds. The indoor trees make one feel in tune with nature and creates an intimate atmosphere, which compliments the superb ...
Restaurants: Casual Dining
Showing 2 of 2 restaurants in this category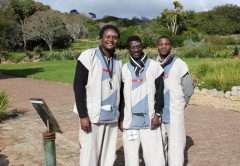 Where? Newlands
Moyo at Kirstenbosch is offering their special taste of Africa for all visitors at this popular restaurant. With an extensive menu offering modern sophisticated African cuisine you'll be sure to have a ...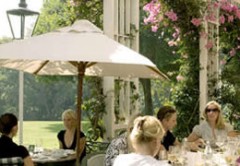 Where? Newlands
Enjoy the tranquility of the garden patio enveloped in this stunning natural setting or relax in the quiet ambience of Vineyard Hotel & Spa's spacious Garden Lounge. The stunning mountain views, the ...
Restaurants: Cafés & Coffee Shops
Showing 2 of 3 restaurants in this category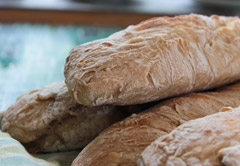 Where? Newlands
Inspired by trends in France and Europe, Bon Fromage is a haven for lovers of artisanal breads and an assortment of cheeses. With offerings on the menu such as the 'Bon Fromage French Breakfast,' ...
Where? Newlands
The state of the art Health & Fitness Centre includes the inviting Splash Café designed in tones of pale honey with accents of aquamarine. The Splash Café offers a fabulous healthy menu with the likes of ...
Filter restaurants
in Newlands, Cape Town
©Unauthorised use of the
photos is strictly prohibited.