Restaurants in Matjiesfontein
Restaurants: Bistros & Pubs
Showing 1 of 1 restaurant in this category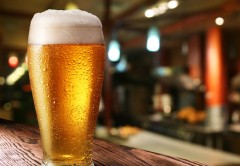 Where? Matjiesfontein
If you would like to experience drinking a pint in a pub from a bygone era then head to the historical town of Matjiesfontein in the Karoo to the Lairdís Arms pub next door to the Lord Milner Hotel. As soon ...
Filter restaurants
in Matjiesfontein, Western Cape
©Unauthorised use of the
photos is strictly prohibited.