Restaurants in Foreshore
Restaurants: Casual Dining
Showing 2 of 2 restaurants in this category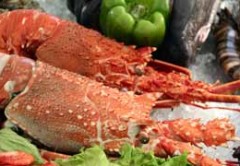 Where? Foreshore
Seafood galore! Panama Jacks serves up some of the most fantastic seafood such as crayfish, abalone, and grilled line fish all with lemon, peri-peri butter and garlic rolls. For a light meal you can choose ...
Restaurants: Cafés & Coffee Shops
Showing 1 of 1 restaurant in this category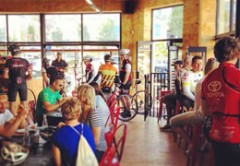 Where? Cape Town Central
Cyclists are specially catered for at The Handle Bar - don't chain your bicyle to a pole, cycle right on in and stock up on any supplies you need or even upgrade your ride from their selection of superior ...
Filter restaurants
in Foreshore, Cape Town
©Unauthorised use of the
photos is strictly prohibited.