Restaurants in Calvinia
Restaurants: Casual Dining
Showing 2 of 2 restaurants in this category
Where? Calvinia
Die Blou Nartjie is a fabulous restaurant housed within an old synagogue that has been revamped. It has been designed so that it is open plan and allows a peek into the kitchen in anticipation of your tasty ...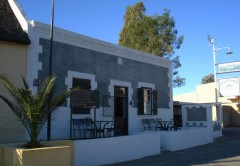 Where? Calvinia
Hantam Huis Restaurant is nestled in Calvinia, a little town in the Northern Cape Province that exudes a unique history and charm. This same elegance pervades the restaurant, which is situated in a building ...
Restaurants: Bistros & Pubs
Showing 1 of 1 restaurant in this category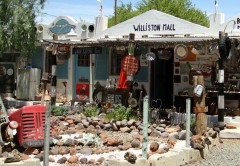 Where? Williston
The Williston Mall is one of the most visited places in Williston. Here you will find an out of the ordinary place to shop, eat and stretch your legs. At Williston Mall you will find a fully licensed pub as ...
Filter restaurants
in Calvinia, Northern Cape
©Unauthorised use of the
photos is strictly prohibited.