Restaurants in Ohrigstad
Restaurants: Cafés & Coffee Shops
Showing 2 of 2 restaurants in this category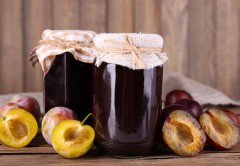 Where? Ohrigstad
'Aalwyn' is the Afrikaans word for Aloe Vera; a plant that has numerous cosmetic and medicinal uses and that also graces the many untouched landscapes of South Africa. In addition, this versatile succulent is ...
Where? Ohrigstad
Just like the nursery rhyme, the old woman and the shoe, this unique building, that looks just like a shoe is not only filled with the "old woman's " furniture but also houses a museum and art gallery. ...
Filter restaurants
in Ohrigstad, Mpumalanga
©Unauthorised use of the
photos is strictly prohibited.