Restaurants in Hazyview
Restaurants: Casual Dining
Showing 2 of 2 restaurants in this category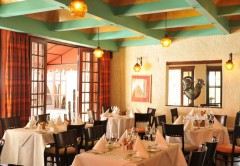 Where? Hazyview
Cozinha Velha can be found at Casa do Sol and is open daily for breakfast, lunch and dinner. They offer exceptionally good food with a Mediterranean flair and an equally complimentary wine selection. Their ...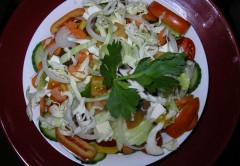 Where? Hazyview
Platinum rated The Ant and Elephant Restaurant is open for breakfast as well as dinner and offers a wonderful selection of a la carte options to make your mouth water. Your choice of food includes a wide ...
Restaurants: Bistros & Pubs
Showing 2 of 2 restaurants in this category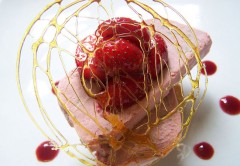 Where? Hazyview
From fine dining to hearty pub meals, exquisite menus for functions to biker's breakfasts, enjoy a meal prepared by Head Chef Paul Shepheard who trained in England at the acclaimed Stratford College. His ...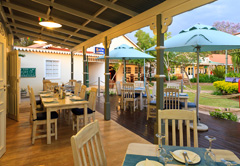 Where? Hazyview
Hazyview is a small town in the South African province of Mpumalanga, known best for its agriculture industry and for being so conveniently situated just outside of the world-famous Kruger National Park. ...
Restaurants: Cafés & Coffee Shops
Showing 2 of 3 restaurants in this category
Where? Hazyview
This is a unique shopping and dining experience in one. You will find Perry's Bridge Trading Post situated on an old citrus farm which offers you the visitor a deli, restaurant and boutique shopping ...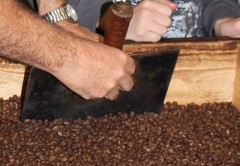 Where? Hazyview
Merely stopping to sample the coffee and a slice of cake at Sabie Valley Coffee, whilst worthwhile, is not nearly as informative, or fun, as taking the coffee tour. Join Tim Buckland, owner of Sabie Valley ...
Filter restaurants
in Hazyview, Mpumalanga
©Unauthorised use of the
photos is strictly prohibited.