2 Casual Dining Restaurants in Giants Castle
Showing 1 to 2 of 2 results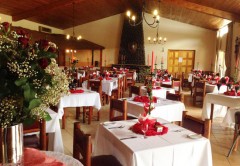 Where? Giants Castle
Located in the mystical mountains of the Drakensberg, surrounded by a quiet lake, Dragon Peaks Restaurant can be found in a mountain resort and wedding venue. Hosted by Peter and Ady Small, Dragon's Rest, ...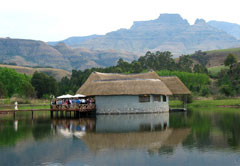 Where? Champagne Valley
The backdrop against which the Dragonís Rest Pub & Restaurant is, undoubtedly, one of its most irresistible draw cards. In fact, this little retreat shows off some of the most exquisite parts of the ...