Restaurants in Berea
Restaurants: Casual Dining
Showing 1 of 1 restaurant in this category
Restaurants: Bistros & Pubs
Showing 1 of 1 restaurant in this category
Where? Morningside
Durban's trendy 031 is this bustling metropolis' first craft distillery; famous for its gin and tonic and its vodka and lemonade, as well as for its range of craft cocktails. Situated in the hub of the ...
Restaurants: Cafés & Coffee Shops
Showing 2 of 2 restaurants in this category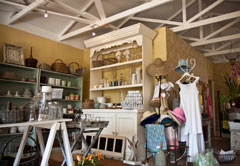 Where? Berea
The restaurant: Our restaurant is nestled in between the shady trees of the nursery and offers a delicious assortment of meals from hearty & healthy breakfast to cakes, coffee and speciality lunches. It's the ...
Filter restaurants
in Berea, KwaZulu Natal
©Unauthorised use of the
photos is strictly prohibited.