Restaurants in Vrede
Restaurants: Casual Dining
Showing 1 of 1 restaurant in this category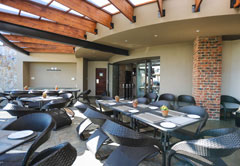 Where? Vrede
Thanda Tau is all about the wonder, variety and absolute beauty of Africa; its cultures, cuisine, arts, crafts, wildlife and people. Travellers visiting Thanda Tau and its restaurant are not only treated to ...
Restaurants: Bistros & Pubs
Showing 1 of 1 restaurant in this category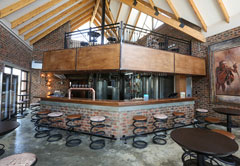 Where? Vrede
The breath-taking landscapes of the Free State Province offer countless opportunities to see, taste, feel, hear and smell the untainted countryside of South Africa. Thanda Tau celebrates everything that makes ...
Filter restaurants
in Vrede, Free State
©Unauthorised use of the
photos is strictly prohibited.