Delmas, Cosmos Country
Lying between Witbank and Springs and close enough to the N12 to make a detour here quite possible, Delmas became famous in the latter part of 2010 for its proximity to the missing tiger known as Panjo. The tiger, only 17-months old, disappeared somewhere between Groblersdal and Delmas. Panjo the tiger, who had not only been hand-reared but slept every night with seven Jack Russells, placed the town on the map. Suddenly everyone knows where Delmas is.
Panjo the tame tiger has since thankfully been found near Bronkorstspruit, but Delmas, the small farming town remains just east of Johannesburg, serving a large community of farmers who plant mainly maize, wheat and potatoes. The name of the town, rather unromantically, comes from the Frenchman Frank Dumat, who originally owned the farm on which the town was laid out and who called it 'de le mas', which means 'of the small farm'.
It is a surprisingly leafy town with a golf course that attracts some attention and various forest plantations on its perimeters. Children play in the suburban streets and most houses are without the six foot walls and additional razor wire that grace so many residences in Johannesburg, which is what makes it an attractive alternative for weekends and time away.
But usually Delmas serves as a stopover for those en route to the further reaches of Mpumalanga or for those who have bought a farm for weekend getaways, or want to experience similar.
In the vicinity
Hotels & other accommodation options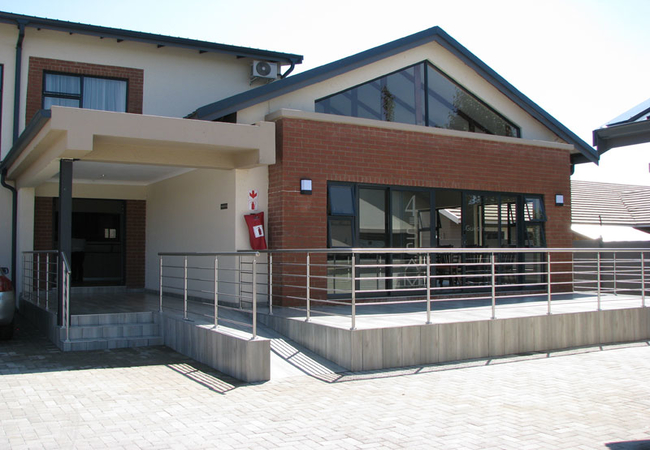 Guest House
4 Seam Guest House offers bed & breakfast accommodation in Delmas. Choose from double rooms or a luxury suite. All rooms have en-suite bathrooms,...
Bed & Breakfast / Self Catering
At Blou Windpomp Guest Lodge we offer you precisely what you want when staying away from home: accommodation in a safe area, clean rooms, comfort...
Noteworthy attractions
Find accommodation in Delmas
FIND / South Africa Accommodation / Mpumalanga Accommodation / Cosmos Country Accommodation / Delmas Accommodation
Delmas as a destination