About La Mercy Lagoon
For a getaway that is all about long, languorous days spent in still waters and balmy sunshine, the La Mercy Lagoon is just about perfect. Itís close to the Umdloti Beach Coastal Conservancy on the KwaZulu-Natal shores, and is picturesque. While it is best known for its excellent kite-surfing and kite-foiling (thanks to consistent winds and calm waters), it is an excellent getaway for families too.
Thereís place on the lagoonís banks to tan, play or build sand castles. So, families can pack a picnic and spend the day here. Thereís more than enough space to launch and land your kite on the sand or grassy areas too. Of course, because the lagoon water is calm and there arenít big waves, itís a lovely spot for families with little ones. Itís great for stand-up paddling and snorkelling too.
It is tidal, so the whole La Mercy lagoon changes throughout the day, making it especially beautiful to witness. But, fortunately, the kite-surfing opportunities arenít dependent on the tide.
There is parking available, as well as convenient ablutions. La Mercy Lagoon is also home to food outlets, so visitors can buy snacks there.
La Mercy Lagoon may feel like itís in the middle of paradise, but itís only 6 kilometres from the King Shaka International Airport, making it a really accessible attraction for locals and visitors to Durban. Itís also close to the Umhlali Country Club and Mount Edgecombe Golf Course, and uShaka Marine World is only 25 minutesí drive away.
Need to Know
WhereLa Mercy Lagoon, La Mercy, Dolphin Coast, KwaZulu Natal, South Africa
WhenBest during daylight hours.
OvernightStay in La Mercy Accommodation, KwaZulu Natal
Disclaimer
Please note, business details can change. While we endeavour to ensure all information provided by the service provider is correct at the time of publication, we do not assume any liability caused by errors or changes, such as price, cost, time, and location. Please check with the provider that the activity/business is still offered as described, before making any travel plans.
Feedback?
If this is your attraction, you can let us know if anything on this page is outdated or contains inaccuracies, by email. We regret, we do not have any other information, please contact the provider if you have questions.
Beaches of KwaZulu Natal
KwaZulu Natal and Durban boast 600km of subtropical beaches on the warm Indian Ocean coastline. What makes this fantastic coastline even better is that KwaZulu Natal also has fantastic weather all year round - even in winter. The water is warm and contains an abundance of magnificent tropical fish and coral reefs. Find out more about KwaZulu Natal's beaches.
In the vicinity
Hotels & other accommodation options in La Mercy
Things to do in the area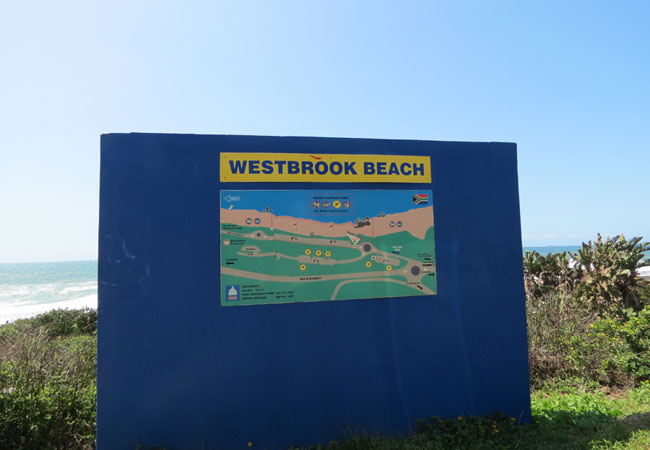 Beaches & Pools
Bury your feet into these warm soft sands or dip your toes into the tempting waters at Westbrook Beach. Lifeguards on duty and surrounding shark ...
Accommodation convenient to La Mercy Lagoon
FIND / South Africa Accommodation / KwaZulu Natal Accommodation / Dolphin Coast Accommodation / La Mercy Accommodation
La Mercy as a destination