About Dwesa-Cwebe Marine Protected Area
In 2000 Dwesa-Cwebe was declared a no take marine protected area (MPA), with the order that no fishing be allowed in the area, so as to protect this small but vulnerable part of the Transkei coast.
Did you know?

Spanning coastal forests, rivers, open grassland and a diverse coastline the Dwesa Nature Reserve comprises 3500ha of protected areas.
The Eastern Cape's Dwesa-Cwebe lies between East London and Port St Johns, divided into Cwebe to the east, and Dwesa to the south-west of the Mbashe River. The Marine Protected Area stretches 14 km along the length of the two reserves, three to five kilometres inland, and six nautical miles out to sea.
The beauty of this windswept, remote part of the coastline is the varied landscape – sweeping grasslands, lush coastal forest, and river estuaries. Hiking trails in the area head along the coast across river mouths, the birdlife some of the best in the country. This is photo moments in the making type scenery.
After being forcibly removed under apartheid, the community of Dwesa-Cwebe forest regained their land in a land restitution case, although to conserve the area, access was restricted. The reserve is owned by the Dwesa-Cwebe Land Trust, a communal organisation representing the Ntubeni, Mpume, Nogoma, Lurwayizo, Mendwane, Hobeni and Cwebe people from eight communal villages around the reserve.
The community, unhappy that their fishing and forestry practices had been restricted, demanded access rights to fish in the no take marine protected area. As a result the Department of Environmental Affairs (DEA) published a notice withdrawing the regulations of Dwesa-Cwebe marine protected area established in 2003.
As of November 2015 new regulations govern the MPA. There are now three controlled fishing zones, provided those fishing can produce a small-scale or recreational fishing permit from DAFF (Department of Agriculture Forestry and Fisheries). Three restricted zones exist as well, where a no fishing policy applies, to protect vital estuaries in the Marine Protected Area.
The aim of a marine protected area is to conserve marine life. They take the form of a collaboration between civil society, communities and government that promote conservation and safeguard threatened marine species and important habitats.
Need to Know
WhereDwesa-Cwebe Marine Protected Area forms part of the Dwesa Nature Reserve, Wild Coast, Eastern Cape, South Africa
WhenBest during daylight hours.
OvernightStay in Wild Coast Accommodation, Eastern Cape
Disclaimer
Please note, business details can change. While we endeavour to ensure all information provided by the service provider is correct at the time of publication, we do not assume any liability caused by errors or changes, such as price, cost, time, and location. Please check with the provider that the activity/business is still offered as described, before making any travel plans.
Feedback?
If this is your attraction, you can let us know if anything on this page is outdated or contains inaccuracies, by email. We regret, we do not have any other information, please contact the provider if you have questions.
Additional Reading
You might also be interested in
Attractions near
Qolora Mouth
Wish you were here?
In the vicinity
Hotels & other accommodation options in Wild Coast
Things to do in the area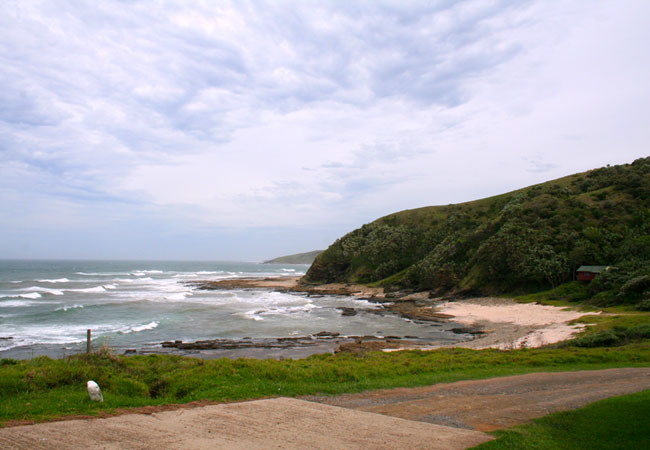 Hiking Trails
Start: Qora River MouthFinish: Kei River, Morgan's BayDuration: 56 km over 5/6 daysFitness: moderately fitOur tip: if you can, spend more than on...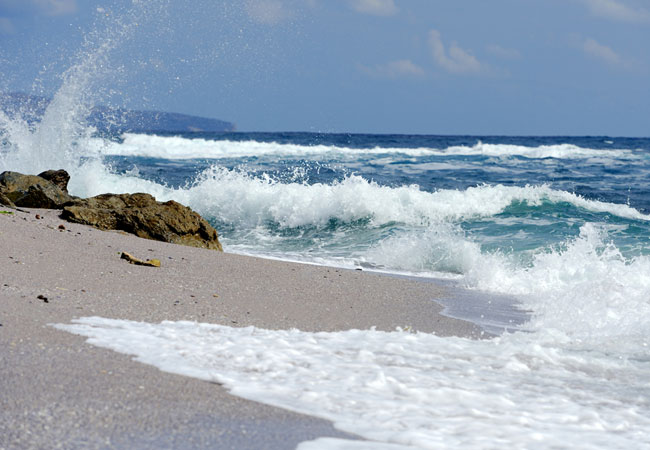 Walks & Hiking
The Wild Coast is just that - raw, wild and unabashedly spectacular. It is home to Xhosa villages, endless rolling hills that tumble to the wild ...
Accommodation convenient to Dwesa-Cwebe Marine Protected Area
FIND / South Africa Accommodation / Eastern Cape Accommodation / Wild Coast Accommodation
Wild Coast as a destination