Western Cape Events
Pick n Pay Women's Walk (Kenilworth)
When: Saturday, 05 October 2013
Where: Kenilworth
Categories: Charity Events / Outdoor Events / Sporting Events
Stay overnight: See accommodation in Kenilworth, in the Western Cape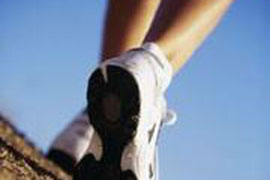 Please Note: This event has already taken place. Please check our Current and Upcoming Events List for current events.

Pick n Pay and the Pink Drive welcome ladies to take part in the Women's Walk in Kenilworth. Men can enter the race dressed up as women to show their support. The 5km walks serve to raise funds to support free cancer screening and health advice in local communities. All funds raised will go towards the Pink Drive. The Pink Drive Educational / Mammography Truck will also be present on event day to provide free cancer screening and health related information.
Please note that event and festival details can change. All event information is published in good faith as supplied by the organisers. Please check with the organisers that the event is happening before making your travel arrangements.
Stay a Day or Two?
Find Accommodation in Kenilworth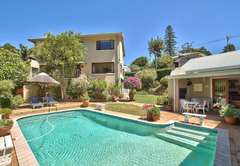 Valley Heights Guest House offers 3 star bed and breakfast accommodation in the leafy green suburb of Kenilworth. Perfectly situated for anyone ...
Built in the late 1800's this charming cottage has been elegantly restored to its former glory. Exquisitely furnished with Victorian period pieces it ...
Related Pages
Kenilworth Tourism
• Kenilworth Accommodation
• Western Cape Hotels
• Kenilworth Attractions
• Kenilworth Bed & Breakfast
• Kenilworth Guest Houses