Western Cape Events
Pick n Pay Women's Walk (Kenilworth)
When: Dates to be confirmed (Sunday, 06 October 2013)
Where: Kenilworth
Categories: Charity Events / Outdoor Events / Sporting Events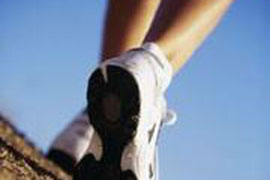 Pick n Pay and the Pink Drive welcome ladies to take part in the Women's Walk in Kenilworth. Men can enter the race dressed up as women to show their support. The 5km walks serve to raise funds to support free cancer screening and health advice in local communities. All funds raised will go towards the Pink Drive. The Pink Drive Educational / Mammography Truck will also be present on event day to provide free cancer screening and health related information.



Venue: Kenilworth Race Track at 09h00
Registration: Ottery Hyper, 5 and 6 October 2012
Contact: Ilana on +27 (0)82 308-7539 for more information.

Please Note: Dates for this event to be confirmed.
Stay a Day or Two?
Find Accommodation in Kenilworth
Rouge Day Spa in Kenilworth offers the full range of skin and body treatments one would expect to find in a Day Spa. We are stockists of both ...
In the historical tranquil area of Trovato, in the southern suburbs of Cape Town, lies Elangeni, a delightful, five star standard, self catering ...
Related Pages
Kenilworth Tourism
• Kenilworth Accommodation
• Western Cape Hotels
• Kenilworth Attractions
• Kenilworth Bed & Breakfast
• Kenilworth Guest Houses