Events in Paarl

Bien Donné Agri Cape Week

Agricultural Shows Sporting Events
Please Note
This event has already taken place. All details published in good faith, as supplied by the organisers. Please check our current and upcoming events list for events to attend.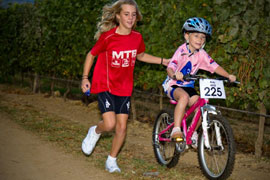 "Agriculture for the Consumer" is the theme of the exciting Bien Donné Agri Cape Week 2014 on the historical ARC Bien Donné Research Farm. This prime expo will be packed with consumers, exhibitors, activities, key role players in agriculture, agri-business, commodity representatives and government decision makers.

In 2014 the focus will be on fruit, vegetables, wine and red meat in the complete value chain.

"Some of the most interesting activities include a daily livestock introduction parade, a livestock tent; a production show for smallholder farmers and a forklift competition. Kicking off with a Red Met Agricultural Consumer Debate; a workshop for the bee industry; an animal husbandry training programme and a workshop for the wine industry.
After which we will see a farm worker programme, the Bemlab soil analysis presentation, transformation in Western Cape Agriculture and a "Workshop for Alternative Fruit"..
A unique Agriculture Youth Leaders' Conference, informative ladies' programmes, steak braai competition with Jan Braai, Potjekos Competition, the Mega Farmyard for Children, an Angus braai and taste and the 1st Agrispin, Snake and Eagle Encounters, Mega Rodeo, a Dirtopia Trial Run and Walk and the Sweet Voices from Solms Delta are on the schedule.