Western Cape Destinations
Parow, Cape Town North
Once you've booked your Parow accommodation explore our pages for info on attractions and what to do in Parow.

Lying in the northern suburbs of Cape Town, Parow is just east of Goodwood and southwest of Bellville, with easy access to some of the mother city's major tributaries - the N7 and N1 - placing the suburb in an effortlessly reachable position for those needing to get to the city centre fast, or the outer reaches of the city via Paarl. Those living in Parow barely regard themselves as residents of the northern suburbs, because of the suburb's proximity to the city bowl.

What is most attractive about Parow to visitors who stay here is its access to the modern shopping scene in Cape Town. The gigantean Canal Walk, Tygervalley shopping centre, and the Willowbridge lifestyle centre introduce hours of shopping mania for those so inclined. Add GrandWest Casino, which lies close to Parow, to the mix, and it becomes the recipe for a memorable spending spree.

Those less inclined to shop during their leisure time, and here for the Western Cape's other major attraction - the wine - are perfectly placed in Parow. The Durbanville Wine Route, through the rolling Tygerberg hills, gives one access to over nine estates virtually around the corner from the suburb. Together with the Constantia wine route, it is one of few wine routes placed as close to a major city, and a complete pleasure to explore.

The Tygerberg Nature Reserve, a 278 hectare reserve placed close to Parow, provides not only a variety of hiking trails but superlative views over the Cape Peninsula. And the Durbanville Golf Club, aside from providing a good round of golf, has one of the prettiest settings of courses in the city.
Get the Scoop
Parow Reviews
Related Links
Featured Attractions in (or near) Parow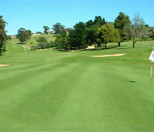 Bellville Golf Course is situated in the magnificent Welgemoed Valley, this beautiful course is hardly affected by local prevailing winds. The course is fairly challenging with a few water hazards and well-placed bunkers. Always green and lush, never dry. This is a beautiful course definitely worth a ... more information

Durbanville is in the heart of Wine Country, and does not fail to impress with its own range of renowned wines. This area is home to the Cape's two coolest wine regions due to the icy breezes off the ocean and the mists that roll down the surrounding mountains in the early evening ... more information

GrandWest Casino & Entertainment World
GrandWest Casino heralds an exciting new chapter in the Western Cape's entertainment scene. This amazing casino and entertainment world is a first for the Mother City and is also the only casino situated in the Western Cape. GrandWest offers round-the-clock entertainment for the whole family.

Ratanga Junction features over 30 attractions, the most exciting being the Cobra roller coaster. There are also plenty of tamer rides for children and the less adventurous adults. The park also boasts numerous restaurants and bars as well as a variety of evening entertainment in the grand hall, theatre rooms and cinemas. more information

Ratanga Junction features over 30 attractions, the most exciting being the Cobra roller coaster. There are also plenty of tamer rides for children and the less adventurous adults. The park also boasts numerous restaurants and bars as well as a variety of evening entertainment in the grand hall, theatre rooms and cinemas. more information

The 278ha reserve in the Tygerberg Hills is situated in the extremely endangered West Coast Renoster veld. From "The Viewpoint" in the reserve, the Cape Peninsula can be seen in all its splendour. Hiking trails named after animals, cover 7680m and can comfortably be walked in 2 hours. Tel: 021 9135695. more information
Related Links
Things To Do in Parow

Where: Cape Town
How much (per person): On Request
'And what do you want to be when you grow-up?' 'I wanna be a helicopter pilot!' Its never too late to let your dreams take flight. The ... more information

Where: Cape Town
How much (per person): On Request
09h30: Report to jet's (yes that's right real live jets) hangar for pre-flight tour. 09h31: Choose your ex-military combat jet of desire. ... more information
Related Links
Events and/or Festivals in Parow
Location: Parow
Duration: 1 day

Related Links
On Holiday in Parow
• Parow Accommodation
• Parow Bed & Breakfast
• Northern Suburbs Accommodation
• Northern Suburbs Bed & Breakfast
• Cape Town Accommodation
• Cape Town Bed & Breakfast
• Western Cape Accommodation