Gauteng Destinations
Glenferness, Midrand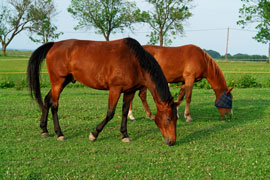 Once you've booked your Glenferness accommodation explore our pages for info on attractions and what to do in Glenferness.

Glenferness is a perfect place to lay your hat if it's quick access to Midrand, Pretoria and central Johannesburg you're after. The suburb is ideally situated to reach Midrand in moments, whilst the Woodmead interchange that gives you immediate access to the N1, M1 and N3, is closer to Glenferness than the setting suggests.

You are also really near Sandton and Rivonia business districts and numerous shopping malls that give you access to theatres, restaurants and entertainment for the evenings and over weekends. There is plenty to do in this part of Johannesburg, despite the country feel to the suburb. One doesn't expect to find a suburb with a name that brings to mind the Scottish highlands right in the midst of highly urbanized Midrand, nevertheless, you could be mistaken if you take into account that many of the large estates here lie on former farms in virtual countryside - the closest thing to rural living within a city. The added element of stallions set out to pasture is provided by the proximity of the Equestrian Park, home of the Lipizzaners, just nearby. Scotland it may not be, but the rural setting and sense of calm does offer comparable sentiment.

Pretoria is but 30 minutes away as is the Magaliesberg Mountain range, offering abundant opportunity to get away from city life for a day or longer - the rugged gullies, plunging kloofs and crystal clear mountain streams of the Magaliesberg make hiking more than pleasant. Birding is a regular pastime here or if you favour a more sedate adventure, there is always the Crocodile Ramble or a visit to the Cradle of Humankind and Hartebeespoort Dam.
Get the Scoop
Glenferness Reviews
Related Links
Featured Attractions in (or near) Glenferness

Glen Austin Bird Sanctuary
The Bird Sanctuary is home to many birds. These include Crimson Breasted Shrikes, Pied Barbit, Tit Babbler, Black Cuckoo Shrike whilst Crombeck and Bru Bru Shrikes, White and Abdims Storks, Black Headed Herons, Helmeted Guinea Fowl, Rock Pigeon and Black Crows have also been observed.

Kyalami Country Club is just a few minutes drive from South Africa's grand prix motor racing circuit just north of Johannesburg. Kyalami is an eighteen hole golf course situated conveniently between Pretoria and Johannesburg in a superb setting in Kyalami. Kyalami offers its members and visitors a... more information

Kyalami Racing Circuit
The Kyalami Motor Racing Circuit is an international renowned racetrack and is the venue for many of South Africa's premier motor racing events. The circuit has been used for Grand Prix and Formula One races and has hosted the South African Grand Prix a number of times.
Related Links
Things To Do in Glenferness

Where: Glenferness
How much (per person): Free to Browse
Ludwig's Egoli is Johannesburg's rose-laden heart, a place where beautiful colours and equally irresistible scents combine in a carpet of th ... more information
Related Links
On Holiday in Glenferness
• Glenferness Accommodation
• Glenferness Hotels
• Midrand Accommodation
• Midrand Hotels
• Midrand Map
• Gauteng Accommodation