Eating Out in Illovo

Tea at Patisserie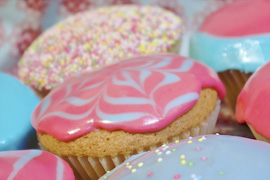 If you are looking for something a bit different than the afternoon cappuccino and muffin combination look no further than Patisserie on Rudd Road in Illovo.
The antique French chandelier sets the tone for tea with both tea and coffee served in silver teapots and the tasty tidbits range from delightful cakes, iced treats, and a range of cupcakes. So for a Marie Antoinette moment sit yourself beneath the French chandelier and let yourself eat cake!