Restaurants in Illovo
Restaurants: Casual Dining
Showing 2 of 4 restaurants in this category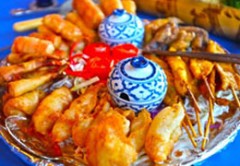 Where? Illovo
2 Thai 4 prides themselves on being on of the most popular and authentic Thai restaurants in the Sandton area. Founded in 1998. 2 Thai 4 have established a strong following of diners who know that can satisfy ...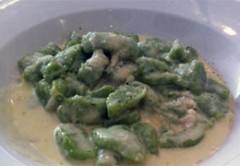 Where? Illovo
Well known restaurateurs, Luciana Righi and Mario Guerini, bring together their wealth of experience, understanding of good food and Italian heritage in this popular, upmarket Italian restaurant. Celebrating ...
Restaurants: Bistros & Pubs
Showing 2 of 2 restaurants in this category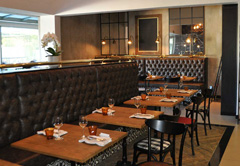 Where? Melrose
Bistro Michel is the passion and brainchild of Michel Morand, who is acclaimed for having hosted the likes of late president, Nelson Mandela, Mrs Mbeki, Bill Clinton, John Legend and Lionel Richie during his ...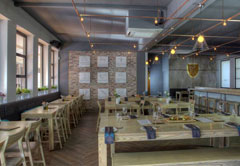 Where? Illovo
The bustling suburb of Illovo is a favourite amongst young professionals, corporate hotshots and tourists alike, thanks to its prime positioning near to the Johannesburg CBD and the commercial and retail ...
Restaurants: Cafés & Coffee Shops
Showing 1 of 1 restaurant in this category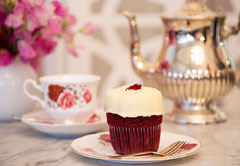 Where? Illovo
If you are looking for something a bit different than the afternoon cappuccino and muffin combination look no further than Patisserie on Rudd Road in Illovo. The antique French chandelier sets the tone ...
Filter restaurants
in Illovo, Johannesburg
©Unauthorised use of the
photos is strictly prohibited.