Things To Do in Kempton Park

RallyStar Track Racing

Extreme Sports Family Entertainment East Rand

Where? RallyStar Track, R51, Bapsfontein, Kempton Park, Gauteng.

When? Monday to Friday from 08h30 to16h30.

How? Call +27 (0)82 562-8289

How much? Falls into price group R2001 - R3000 per person. Confirm with the provider.

Overnight? Stay at accommodation in Kempton Park, in Gauteng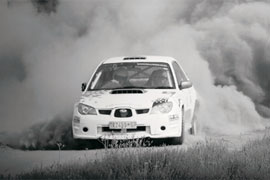 Calling all adrenaline junkies!!! Do you have the need for speed??? Rallystar motorsport academy will give you an incredible experience never to be forgotten.
'Drive a rally car on one of the most challenging courses in motorsport rallies'.
You will start the day being consumed with the interesting and informative introduction, where you will discuss the sport in more detail and learn the doís and donítís while participating. Then its your turn to take the wheel and tear up the track!!! This is a phenomenal experience, one to be shared with family, friends or your work colleagues. This will certainly test your team-working and listening skills while giving you an exhilarating day of fun.
íDo you think you have what it takes to drive a rally car while listening to instructions, trying to memorise instructions given, remembering one while listening to the next one...?? This is when you will experience what it is like in a rally car while the team competes under pressure!í