Restaurants in Kempton Park
Restaurants: Fine Dining
Showing 1 of 1 restaurant in this category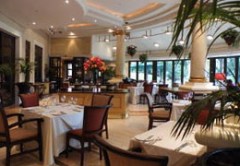 Where? Kempton Park
If you are looking for a sumptuous Al Fresco breakfast or romantic candlelit dinner, why not visit the conservatory designed Aurelia's restaurant situated on the northern façade of the D'Oreale Grande Hotel ...
Restaurants: Casual Dining
Showing 2 of 3 restaurants in this category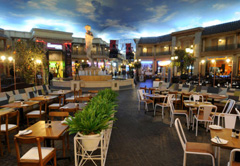 Where? Kempton Park
Platia offers the ultimate in Greek cuisine. Set in the heart of Gauteng, this lovely restaurant serves some of the best signature dishes around, including slow roasted lamb shank stuffed with herbs, Kleftiko ...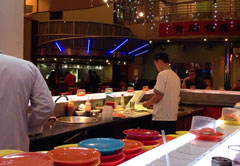 Where? Kempton Park
You will find Fu Li Hua situated at Emperor's Palace in Kempton Park. With a total seating capacity of 259, it can lay claim to being the biggest Chinese restaurant in South Africa and has been operating since ...
Filter restaurants
in Kempton Park, Gauteng
©Unauthorised use of the
photos is strictly prohibited.