Eating Out in Sandton

Dine At The Atrium

Cafés & Eateries Johannesburg Sandton

Where? Corner Fifth and Maude Streets, Sandton, Johannesburg

When? Monday to Sunday from 06h00 to 11h00, 12h00 to 15h00 and 18h00 to 23h00

How? Call +27 (0)11 780-5555

Overnight? Stay at accommodation in Sandton, in Gauteng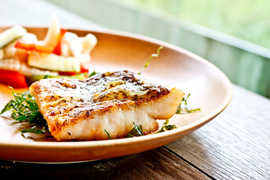 The Atrium is a classy yet simple restaurant with a lovely ambiance and great food. All the food is freshly prepared using locally produced fresh ingredients.
The open lasagna and the grilled sea bass are two of the popular favourites on the menu. Come for a relaxed breakfast or lunch and enjoy the chilled environment.
In the evenings you can enjoy the wonderful sounds of the jazz band while dining, creating and incredibly atmosphere with a cosmopolitan feel.