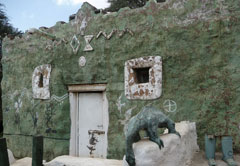 Where? Soweto
The Credo Mutwa Cultural Village is one of Soweto's many gems, and a must to see for visitors from all over the world who want a taste of deep African cultures and beliefs combined with modern ideas. This is ...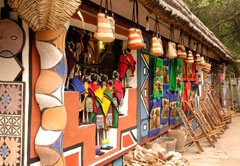 Where? Broederstroom
Visit the Lesedi Cultural Village. Lesedi is a multi-cultural village set amongst the pristine bushveld and rocky hills less than an hour's drive north of Joburg. Lesedi Cultural Village offers two unique day ...