Things To Do in Glengarriff

Glengarriff Beach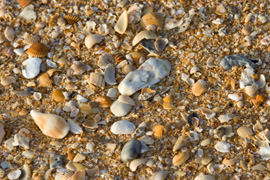 Glengarriff Beach is situated along the exquisite Wild Coast of South Africa. This area is rural and relatively untouched, not overcrowded with tourists, despite being breath-takingly beautiful. The countryside is defined by long stretches of white sandy beaches that meet dramatic cliffs, rural huts perched on green mountain tops, and the warm turquoise of the Indian Ocean.
Glengarriff Beach is one of the lesser-known beaches within these gorgeous surrounds. It is located 30 kilometres from East London and 330 kilometres from Port Elizabeth. The lagoon at Glengarriff is especially well suited to families with children as it provides safe swimming conditions. The beach is also popular for fishing, SCUBA diving, kite surfing and surfing.