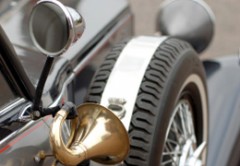 Where? Port Elizabeth
If you are interested in vintage and classic vehicles, then pay a visit to the St. Croix Motor Museum on Mowbray Street in Newton Park. The Museum displays a private collection of vintage and classic vehicles ...
Where? Port Elizabeth
Walk the Lower Guinea Fowl Hiking Trail. The walk is a 7,5 km trail which is accessed from the 3rd Avenue dip in Newton Park, leading down to Settler's Park and Brickmakers Kloof. The trail meanders along ...