Restaurants in Lamberts Bay
Restaurants: Casual Dining
Showing 2 of 4 restaurants in this category
Where? Lamberts Bay
Bosduifklip takes the West Coast open-air restaurant theme and moves it inland for some 'veld dining' in a stone kraal beneath stunning ancient rock formations. But it is not so far inland to exclude ...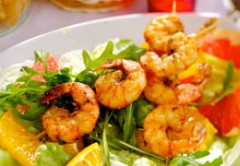 Where? Lamberts Bay
Isabella's is a popular attraction in Lambert's Bay due to location and decor of this unique restaurant. Isabella's is situated at the waterfront, only 18 metres from the sea, with a beautiful view of the ...
Filter restaurants
in Lamberts Bay, Western Cape
©Unauthorised use of the
photos is strictly prohibited.