Restaurants in Gardens
Restaurants: Fine Dining
Showing 1 of 1 restaurant in this category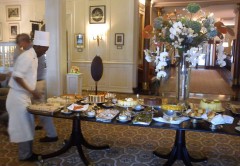 Where? Gardens
No visit to Cape Town is complete without experiencing Mount Nelson Hotel's legendary Afternoon Tea. Famous foodies and travel writers the world over describe it as being one of the best afternoon tea ...
Restaurants: Casual Dining
Showing 2 of 6 restaurants in this category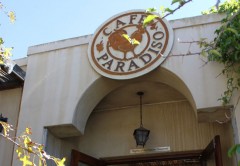 Where? Gardens
A visit to Café Paradiso situated on Kloof Street in Cape Town is a unique dining experience in an idyllic garden setting. This haven has become a renowned restaurant over the past two decades and provides ...
Where? Gardens
Come and enjoy Italian food made the way it's supposed to be at Da Vinci's on Kloof. Some of the top sellers include the sticky sesame chicken salad, van der merwe pizza with biltong, feta and pepperdews, ...
Restaurants: Bistros & Pubs
Showing 2 of 4 restaurants in this category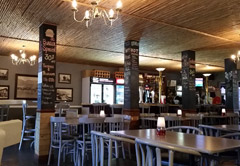 Where? Zonnebloem
This awesome restaurant served the best pub meals around! Fabulous cocktails are on offer along with a number of other beverages and a great selection of food. Enjoy the full on farmhouse breakfast with ...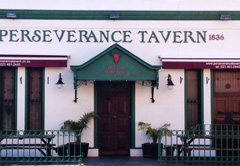 Where? Gardens
The oldest pub in the country, Perseverance has stood on Buitenkant Street, in Gardens, opposite the Iziko Rust en Vreugd since it was built in 1808. Known as Persies to locals, the heritage-listed ...
Restaurants: Cafés & Coffee Shops
Showing 2 of 2 restaurants in this category
Where? Gardens
The design darling of Cape Town, Manna Epicure's stark white interiors leave all the emphasis on the exquisite menu. Dining at this street café cum chic city lunch venue is a must for lovers of creative food ...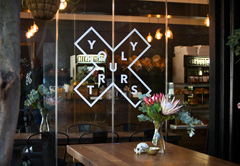 Where? Gardens
Yours Truly Original (commonly known as the O.G.) had its beginnings on Kloof Street in 2010, when it was an inviting little coffee café and a travelling coffee cart. Hanging baskets of flowers and the ...
Filter restaurants
in Gardens, Cape Town
©Unauthorised use of the
photos is strictly prohibited.