Restaurants in Vryburg
Restaurants: Casual Dining
Showing 2 of 2 restaurants in this category
Where? Vryburg
The Durado Spur is situated in Vryburg, a large agricultural town in the Bophirima Region (now known as the Dr Ruth Segomotsi Mompati District Municipality). This is, in turn, in the North West Province of ...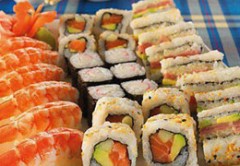 Where? Vryburg
The vast South African coastline yields excellent seafood, and foodies that visit the country are given the opportunity to enjoy some of the finest fish, calamari, prawns, mussels, and more at Ocean Basket. ...
Filter restaurants
in Vryburg, North West Province
©Unauthorised use of the
photos is strictly prohibited.