Restaurants in Klerksdorp
Restaurants: Bistros & Pubs
Showing 1 of 1 restaurant in this category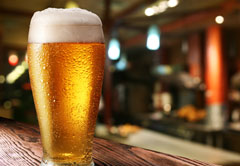 Where? Klerksdorp
Oelie's Pub and Grub is the quintessential neighbourhood pub, with the addition of a sportís watching area, big hearty meals, and DJís playing dance music from 9pm, from Tuesdays to Saturdays. The atmosphere ...
Filter restaurants
in Klerksdorp, North West Province
©Unauthorised use of the
photos is strictly prohibited.