Restaurants in Kakamas
Restaurants: Casual Dining
Showing 1 of 1 restaurant in this category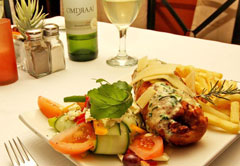 Where? Kakamas
Dine in our intimate a le carte restaurant which had numerous write-ups. Dine at the fireplace or outside on the patio and enjoy a sundowner and hearty meal. A feast of cuisine to excite everybody's tastebuds ...
Restaurants: Cafés & Coffee Shops
Showing 1 of 1 restaurant in this category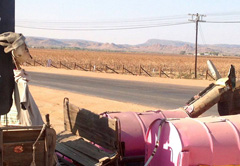 Where? Kakamas
Die Pink Padstal is a landmark roadside stall situated in Kakamas, half way between the towns of Pofadder and Upington. Stop off to stock up on 'padkos'. They sell everything from dried fruit to biltong, ...
Filter restaurants
in Kakamas, Northern Cape
©Unauthorised use of the
photos is strictly prohibited.