Restaurants in Hanover
Restaurants: Casual Dining
Showing 1 of 1 restaurant in this category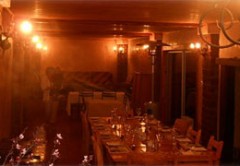 Where? Hanover
Set amongst the haunting beauty of the Karoo, the folk over at Sea Cow River Restaurant at New Holme Karoo Guestfarm certainly know how to dazzle their guests. With romantic dinners on the 'Star Deck', braais ...
Restaurants: Bistros & Pubs
Showing 1 of 1 restaurant in this category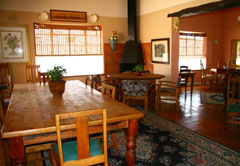 Where? Hanover
A Touch of Karoo Madness Pub and Grub is the perfect place to go for a good old traditional pub meal. The oldie worldie pub is decorated beautifully and contains quirky art and a number of antiques. The ...
Filter restaurants
in Hanover, Northern Cape
©Unauthorised use of the
photos is strictly prohibited.