Restaurants in Westville
Restaurants: Bistros & Pubs
Showing 1 of 1 restaurant in this category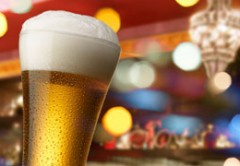 Where? Westville
If you're a big fan of beer and especially craft beer make your way down to the Firkin Hophouse Mircro Brewery and Pub at the Pavillion Shopping Centre in Durban. You can take a tour that is approximately 15 ...
Restaurants: Fast Food
Showing 1 of 1 restaurant in this category
Where? Westville
The Pavilion Shopping Centre in Westville recently underwent a revamp, which included a brand new food court on the Cinema Level. This new food court forms part of the new entertainment section, and comes ...
Filter restaurants
in Westville, KwaZulu Natal
©Unauthorised use of the
photos is strictly prohibited.