Restaurants in Point Waterfront
Restaurants: Fine Dining
Showing 1 of 1 restaurant in this category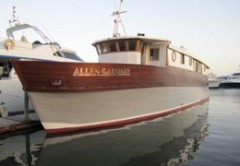 Where? Point Waterfront
Sailing year round, the Allen Gardiner Harbour Cruise Restaurant is designed to provide a different and exciting fine-dining experience. The vessel cruises the calm waters of the Durban Harbour during which ...
Restaurants: Cafés & Coffee Shops
Showing 1 of 1 restaurant in this category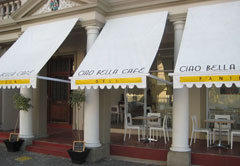 Where? Point Waterfront
Fancy a real deal Italian meal? Get yourself down to the Ciaa Bella Café on what used to be Point Road in Durban. The family run Italian café is located in an old police station and they do a fantastic ...
Filter restaurants
in Point Waterfront, KwaZulu Natal
©Unauthorised use of the
photos is strictly prohibited.