Restaurants in Amanzimtoti
Restaurants: Casual Dining
Showing 1 of 1 restaurant in this category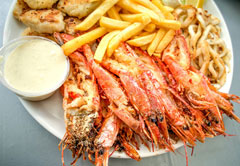 Where? Amanzimtoti
Baggies, bikinis and beach sand, authentic tunes carried on warm ocean breezes. Lazy afternoons enjoying fruity cocktails. Breathtaking sea views coupled with great food and a friendly atmosphere are all ...
Restaurants: Cafés & Coffee Shops
Showing 2 of 2 restaurants in this category
Where? Amanzimtoti
The coastal town of Amanzimtoti (near Durban) is known for its beautiful beaches and balmy weather, and is particularly popular amongst surfers and visitors that love sand, sea and sun. The local outdoor ...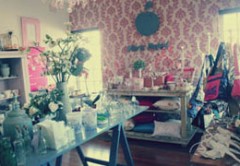 Where? Amanzimtoti
Beauty and tranquility is the atmosphere in which all the ladies come and enjoy a cup of coffee amongst the company of an old friend over a lovely red velvet cupcake. It is a home for the beautiful, a ...
Filter restaurants
in Amanzimtoti, KwaZulu Natal
©Unauthorised use of the
photos is strictly prohibited.