Restaurants in Norwood
Restaurants: Casual Dining
Showing 1 of 1 restaurant in this category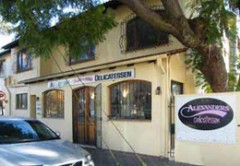 Where? Norwood
Alexanders Deli first opened its doors in July 1997 and has been tempting us with aromas of freshly baked breads, pastries and pies ever since. The deli fridges are filled with an assorted of freshly ...
Restaurants: Bistros & Pubs
Showing 1 of 1 restaurant in this category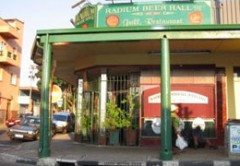 Where? Johannesburg
The Radium Beerhall is the oldest bar and grill in Johannesburg, steeped in history, tumult and legend. The Radium's history reaches as far back as 1929, when the Khalil family opened it as a tea room, but it ...
Filter restaurants
in Norwood, Gauteng
©Unauthorised use of the
photos is strictly prohibited.