Restaurants in Mandela Square
Restaurants: Fine Dining
Showing 1 of 1 restaurant in this category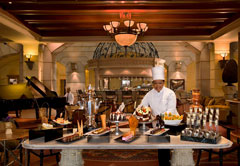 Where? Mandela Square
Dining at Piccolo Mondo, whether it be breakfast, lunch or dinner, is a sophisticated experience, complete with a renowned menu. With views over Nelson Mandela Square, the old world dining room is reminiscent ...
Restaurants: Casual Dining
Showing 2 of 2 restaurants in this category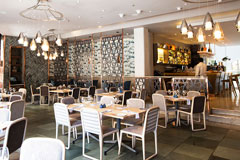 Where? Mandela Square
Enjoy a fabulous dining experience and exceptional Mediterranean food. Traditional Greek favourites like Kleftiko (Greek lamb with roasted peppers and garlic), the souvlaki platter and moussaka are some of ...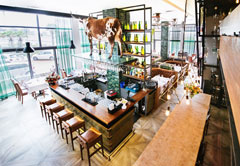 Where? Mandela Square
If you take your meat seriously, you'll find what you've been looking for at The Butcher Shop & Grill. With a coveted maximum of 3 starts in the Rossouw's Restaurants of 2009 and 2010, it is clear that this is ...
Filter restaurants
in Mandela Square, Johannesburg
©Unauthorised use of the
photos is strictly prohibited.