Restaurants in Swinburne
Restaurants: Bistros & Pubs
Showing 1 of 1 restaurant in this category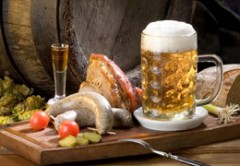 Where? Harrismith
If you are a fan of pub grub then you might want to plan a trip to Durban if you live in Jozi or vice versa if you live in Durbs. You donít need more of a reason to stop halfway and drop in at The Hound and ...
Filter restaurants
in Swinburne, Free State
©Unauthorised use of the
photos is strictly prohibited.