2 Events in Sunshine Coast
Showing 1 to 2 of 2 results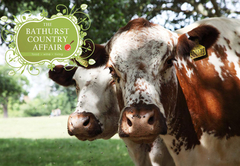 Where? Bathurst
When? 04-06 August 2017
(next date to be confirmed)
For all food and wine lovers this year's Bathurst Country Affair will have you beaming with delight when locals and visitors from all over will come together ...
Where? East London
When? 26-29 April 2018
East London Agricultural and Industrial Society, a non profitable organisation sets the platform for all agricultural, industrial, commercial stalls to exhibit ...