The Bloemfontein Golf Club is situated about 6 kilometres from the city centre just off Maselspoort Road - more commonly known as the Airport Road. Bloemfontein's last five holes - all water holes, rival the ...
The Bloemfontein Zoo was established in 1906, and has continued to grow and develop since then to be one of the most popular animal sanctuaries in the country. Family outings are always fantastically fun here. ...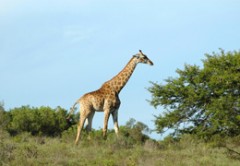 Named after Sir John Stuart Franklin, the mayor of Bloemfontein during the 1920s, Franklin Game Reserve lies right in the heart of Bloemfontein. There are very few cities in the world that can claim to have a ...
On the north western fringes of Bloemfontein lie 70 hectares of botanical garden, in a valley peppered with dolerite koppies, tall grassland and woodland; some magnificent examples of wild olive and karee ...
The Free State Stadium in Bloemfontein was originally built for the Rugby World Cup of 1995. Then, it was revamped to host a number of matches for the 2010 FIFA World Cup™. Its current tenants include the ...
Along President Brand Street (Bloemfontein's 'historical mile') you will find classic sandstone buildings that surprise with their grandeur - the 3rd Raadsaal, the 4th Raadsaal and today's Old Presidency ...
Mangaung is a township just outside Bloemfontein, famous as the birthplace of the African National Congress (ANC), the country's ruling party. The cultural route takes in the highlights of Masenkeng stadium, ...
Notable for its large collection of fossils, cultural historical exhibits and archaeological displays, including the Florisbad skull which was discovered in the 1930s at the Florisbad Spring some 50 km north ...
The star of the show up on Naval Hill, and the reason for so many visitors, is the huge statue of Nelson Mandela, erected here in December 2012. It is eight metres high, a larger-than-life replica of Mandela ...
The SA Armour Museum is dedicated to preserving the integrity and the history of the South African Armoured Corps (SAAC), as well as of armour in a broader sense. Its exhibitions include an indoor display, ...
Completed in 1985 at a cost of over R60 million, the Sand du Plessis complex is one of the most modern theatres in the world. The facade features massive glass panels; and works of art form part of the decor. ...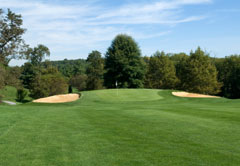 Schoeman Park Golf Club, as it is known today, had its origin in 1904 when a few Scottish members of the old Bloemfontein Railway Institute started playing golf on a nine hole golf course. Today the Club ...
Soetdoring Nature Reserve has two entrances. The eastern entrance is at the Modder River on the Bloemfontein / Bultfontein road (R700). Here visitors enjoy angling, pic-nicing and game viewing. Braai (BBQ) ...
This is a large, sandstone rock artwork by South African sculptor Willem Boshoff, commissioned to produce a major sculpture for the core of the University of the Free State campus. It is said that the stone, ...