North West Province Golf Courses
Orkney Golf Course, Orkney
Designed by
Bob Grimsdell 1944, Golf Data 1992
Type
Bushveld golf course
Holes
18
Par
72
Fairway Grass
Kikuyu
Greens Grass
Kikuyu
Length
6288m
Telephone
+27 (0)18 478-3522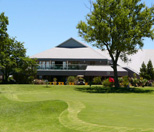 Orkney Golf Course, Scott Avenue, Orkney, North West Province, South Africa / Orkney Golf Course is a tree-linked parkland course with undulating greens. It has thirty-one bunkers and five water features as well as the Vaal river, which runs parallel to the 8th, 9th,10th and 11th holes. It has full facilities including a franchised restaurant. Wildlife includes squirrels, yellow mongoose and sightings of fish eagles and giant herons.

Orkney has produced many stars throughout the years. These include Simon Hobday, Jannie Le Grange, Peter Charles "Whitey" White, recently deceased veteran professional John Mabe and recently turned professional, Jeff Inglis. Whitey White played off a plus seven handicap before he moved to Kimberly in 2000. He is now again a member by us. He won the world Police championships twice and was runner-up on two occasions.

There have been many long standing trophies at Orkney. In 1940, the first Pollak Cup was played for by two teams form Western Reefs gold mine. It was actually first played for at Pollak Park before it was moved to Orkney. The trophy is still played for every year, as are the Directors and Haggard cups, which also date from the early forties. The club has strong men and ladies league sides which represent us well in the North West leagues. In the nineties, Gary Player played with the members in several sponsored days. The Pro shop is run by Barries Cornelius who is also the resident teaching Professional.

Stay overnight
Find accommodation in Orkeney or see Klerksdorp Accommodation (with preview images and description). Consider Klerksdorp Hotels (ranging from 3-5 star) or if you prefer a B&B you will find our comprehensive list of Klerksdorp Bed & Breakfast options useful. Also see Southern Region Accommodation and Southern Region Hotels for overnight options in surrounding towns or see North West Province Accommodation and North West Province Hotels for a place to stay in other towns and cities in the North West Province.

Did you know?
Orkney Golf Course is a tree-linked parkland course with undulating greens.
golf courses in north west province