Gauteng Events
Juliet Cullinan Standard Bank Wine Festival (Hyde Park)
When: Dates to be confirmed
We regret, the dates for this event have not yet been confirmed with us. Our apologies for any inconvenience. Event organiser please contact us with the date for this event.
Where: Hyde Park
Categories: Annual Festivals / Food & Wine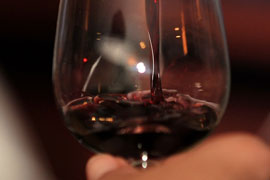 A novel appreciation of wine tasting - discover a palette of colour and taste.

To celebrate Standard Bank's 150 years of banking, the 2013 Juliet Cullinan Standard Bank Wine Festival will move to Summer Place, a setting of luxury and elegance.

Discover 40 handpicked, icon Cape wineries displaying traditional, innovative, rare and unique labels of outstanding quality. We will offer an exclusive range of imported wines and accessories making this an experience to remember. Pick n Pay will again delight us with their impressive array of imported deli foods. Capture and buy the essence of the Cape vintage in a wine glass. All wines showcased during the festival can be purchased through the Makro Sip and Shop at special show prices.

Tickets available on-line at webtickets and cost R130 per person if booked online and R150 at the door. This includes a wine glass, catalogue and an evening of unlimited tastings.

Venue: Summer Place, 69 Melville Road, Hyde Park, Johannesburg

Please Note: Dates for this event to be confirmed.
Stay a Day or Two?
Find Accommodation in Hyde Park
Hyde Park Villas offers prime business and leisure accommodation, superbly comfortable with every modern convenience and facility. The luxury suites ...
Villa Vittoria offers Bed & Breakfast or Self Catering Accommodation and a Conference Facility in the heart of Sandton, in close proximity to the ...
Related Pages
Hyde Park Tourism
• Hyde Park Accommodation
• Hyde Park Guest Houses
• Hyde Park Hotels
• Hyde Park Attractions
• Sandton Accommodation
• Gauteng Accommodation

Submit an Event in Gauteng
- know of an upcoming event?
Organisers are welcome to submit their event info (there is no cost to list your event).