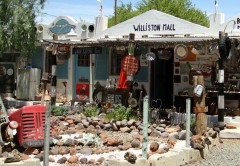 Where? Williston
The Williston Mall is one of the most visited places in Williston. Here you will find an out of the ordinary place to shop, eat and stretch your legs. At Williston Mall you will find a fully licensed pub as ...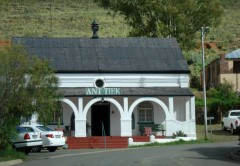 Where? Victoria West
Visit Ant Tiek, a charming little antique shop which stocks old furniture from the Karoo, including cottage furniture. A variety of glass and porcelain is also on sale, as well as old books and sets of ...