Where? Sutherland, Upper Karoo
The Southern African Large Telescope (SALT) is the largest single optical telescope in the southern hemisphere, with a hexagonal mirror array 11 metres across. Although very similar to the Hobby-Eberly ...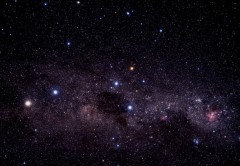 Where? Sutherland
We regret this company has closed. We depart late afternoon directly to Sutherland passing over the mountainous landscape turning into the flat Karoo once past Matroosberg. One of the most picturesque ...