Things To Do in Mazeppa Bay

Mazeppa Bay Second Beach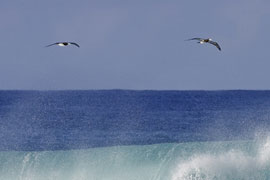 Mazeppa Bay is a tiny village that is situated fairly close to the popular vacation spot of Coffee Bay. It is, traditionally, a fishing village, occupied by rural folk that live off the produce of the land and ocean. Mazeppa Bay Second Beach is on the south of the picturesque lagoon, and is made all the more beautiful by its isolated serenity.
This peaceful retreat is ideal for long walks, contemplation, and spending time with your family without being distracted by gadgets, noise and people. There is an array of shells that lie along this beach, which are always fun to examine and search out. In addition, the huge, rolling dunes are a must for energetic visitors that are looking for breath-taking views from their elevated heights.