2 Casual Dining Restaurants in Mouille Point
Showing 1 to 2 of 2 results
Where? Mouille Point
Theo's Grill has seen thousands of serious steak lovers come through its doors over the past 30 years, because they're serious about their meat. With a wide choice of aged meat cuts, with their own butchery on ...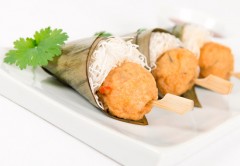 Where? Mouille Point
'Wafu", in Mouille Point, not only boasts some of the most exquisite Asian food in Cape Town, it is also located along the 'golden mile' on the Mouille Point beachfront, within walking distance of the V&A ...