2 Cafés & Coffee Shops in Mouille Point
Showing 1 to 2 of 2 results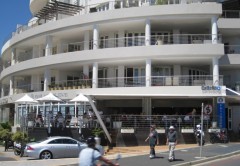 Where? Mouille Point
Located on the golden mile on the Mouille Point beachfront, opposite the famous light house, Café Neo is a European-style coffee and fresh food bar. Assemble your perfect breakfast off their blackboards, ...
Where? Mouille Point
With the crazy energy of a deli in New York, this Rhode Island flavoured coffee shop located on the beachfront in Mouille Point is always full and bustling. Popular for its healthy selection of deli food ...