Restaurants in Granger Bay
Restaurants: Casual Dining
Showing 1 of 1 restaurant in this category
Restaurants: Bistros & Pubs
Showing 1 of 1 restaurant in this category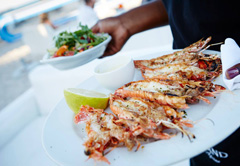 Where? Granger Bay
Set on the lip of a fashioned white beach at Granger Bay adjacent to Cape Town's popular V&A Waterfront, the Grand Café & Beach is where beach culture meets free-spirited, eclectic, romantic décor of oversize ...
Restaurants: Cafés & Coffee Shops
Showing 1 of 1 restaurant in this category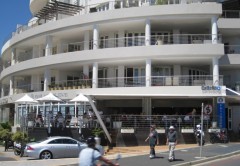 Where? Mouille Point
Located on the golden mile on the Mouille Point beachfront, opposite the famous light house, Café Neo is a European-style coffee and fresh food bar. Assemble your perfect breakfast off their blackboards, ...
Filter restaurants
in Granger Bay, Cape Town
©Unauthorised use of the
photos is strictly prohibited.