Restaurants in Big Bay
Restaurants: Casual Dining
Showing 2 of 4 restaurants in this category
Where? Big Bay
Alexia's has risen to popularity in the Bloubergstrand area due to their Greek influenced Mediterranean menu, with a robust menu filled with delicacies and delights. Adding to the experience are views that ...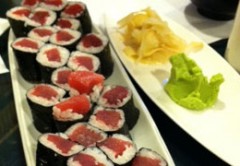 Where? Big Bay
Located in Eden Bay shopping centre, Aomori Japanese Restaurant is rated by some as offering the very best sushi in Cape Town. The menu offers an impressive selection of Japanese delicacies, which can be ...
Restaurants: Cafés & Coffee Shops
Showing 1 of 1 restaurant in this category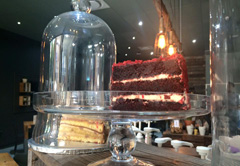 Where? Bloubergstrand
In the Seaside Village Centre, with views of Table Mountain in the distance and the salty scent of the sea spray, lies the ever-popular The Daily Coffee Café. This part of Bloubergstrand is known as Big Bay ...
Filter restaurants
in Big Bay, Cape Town
©Unauthorised use of the
photos is strictly prohibited.